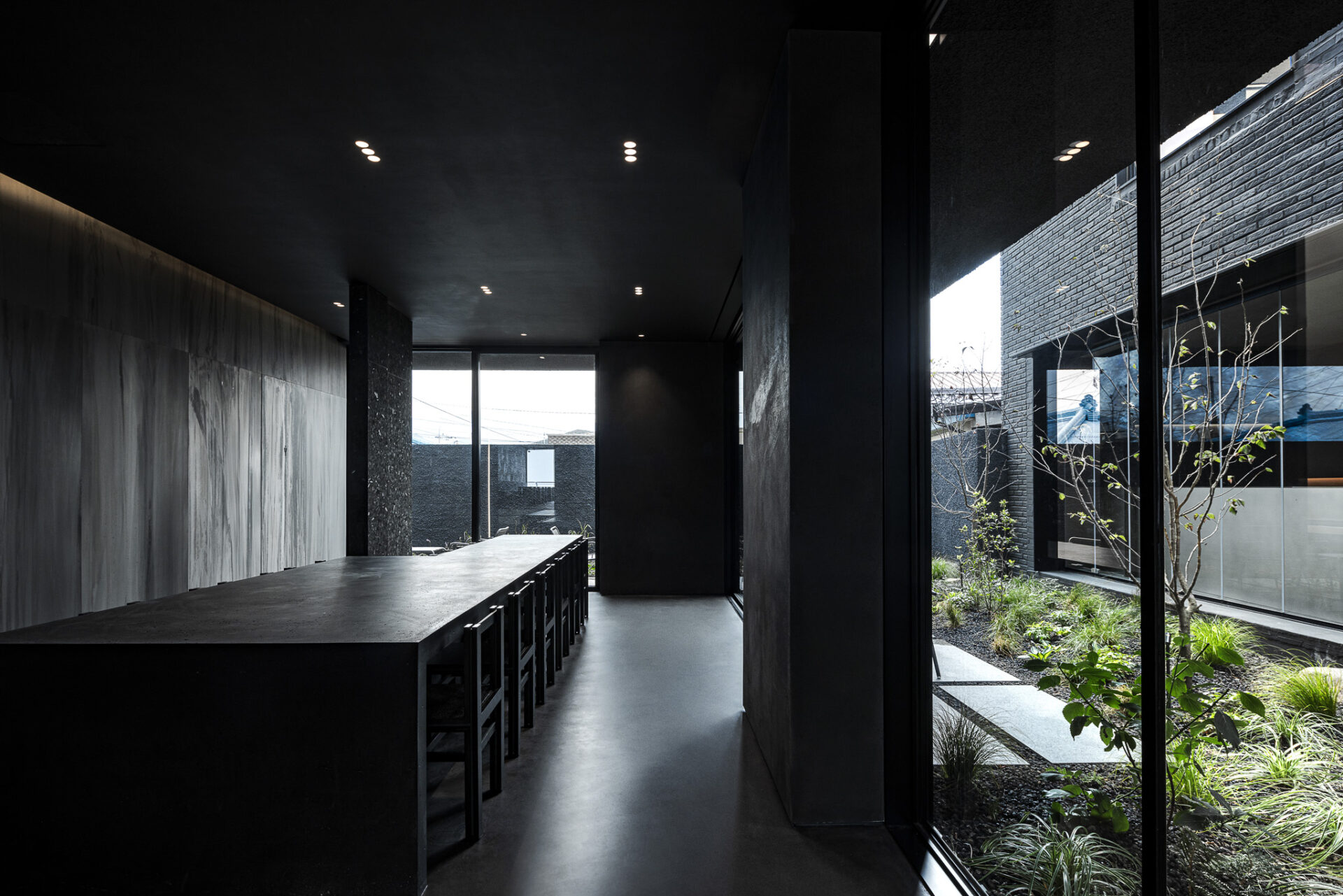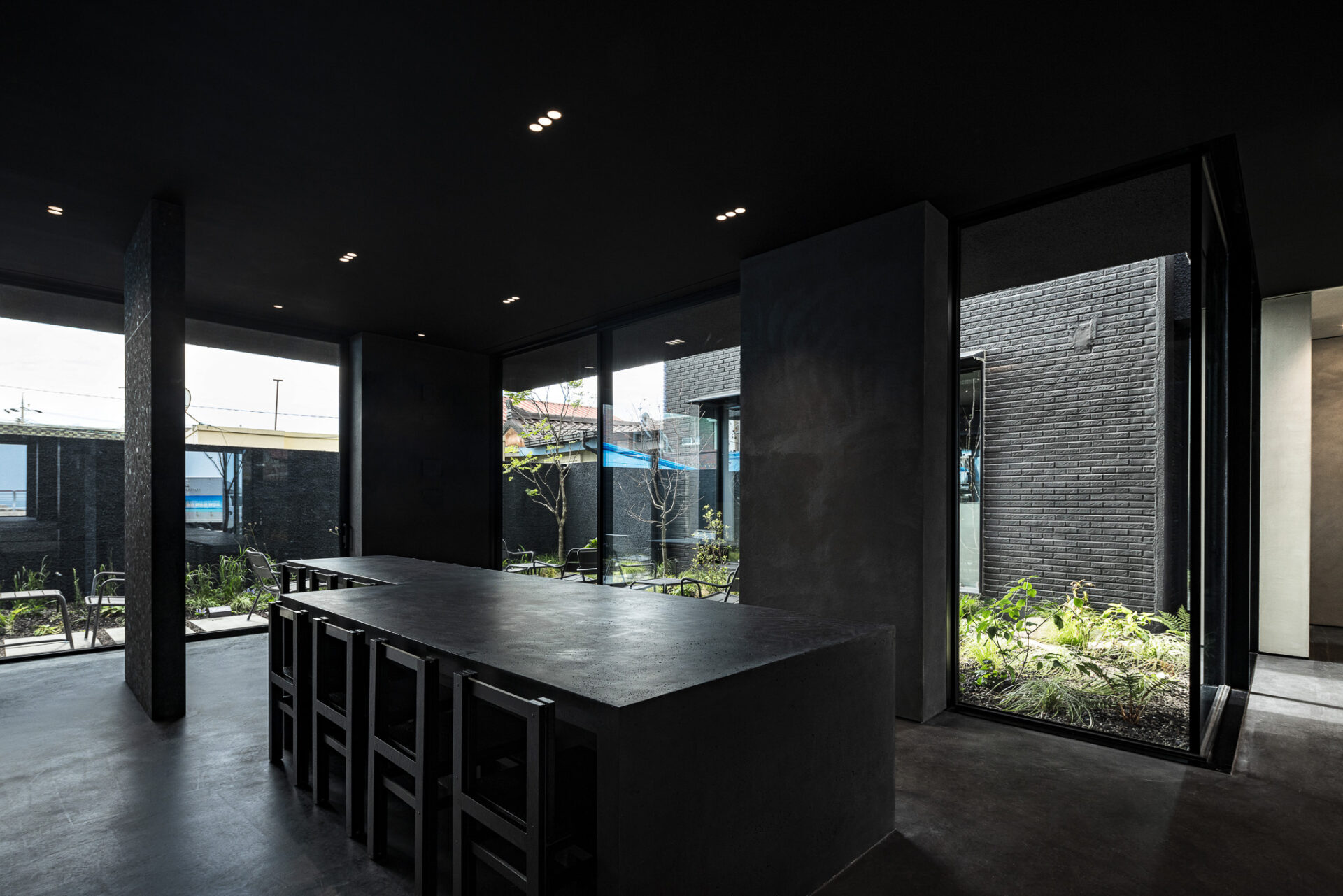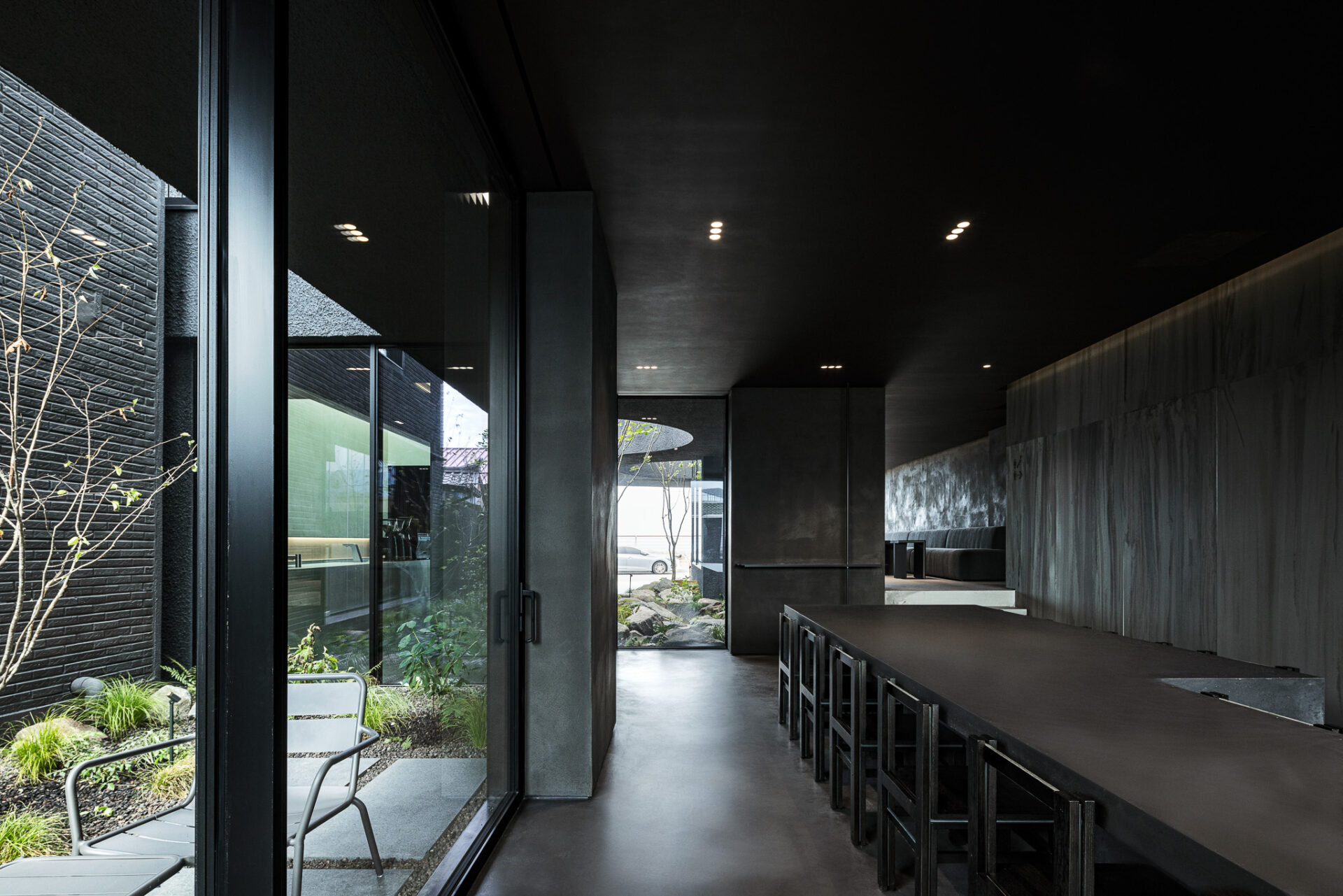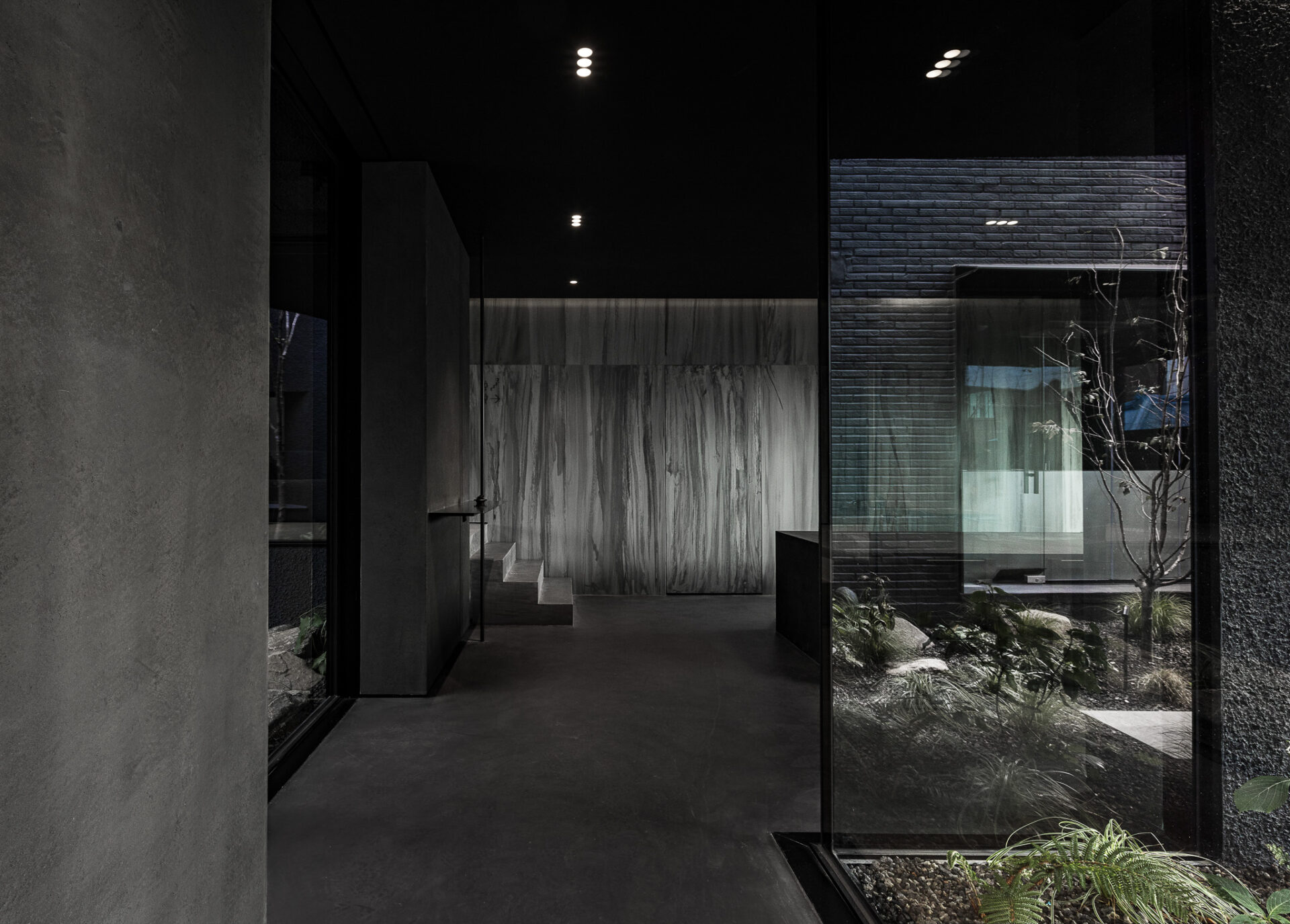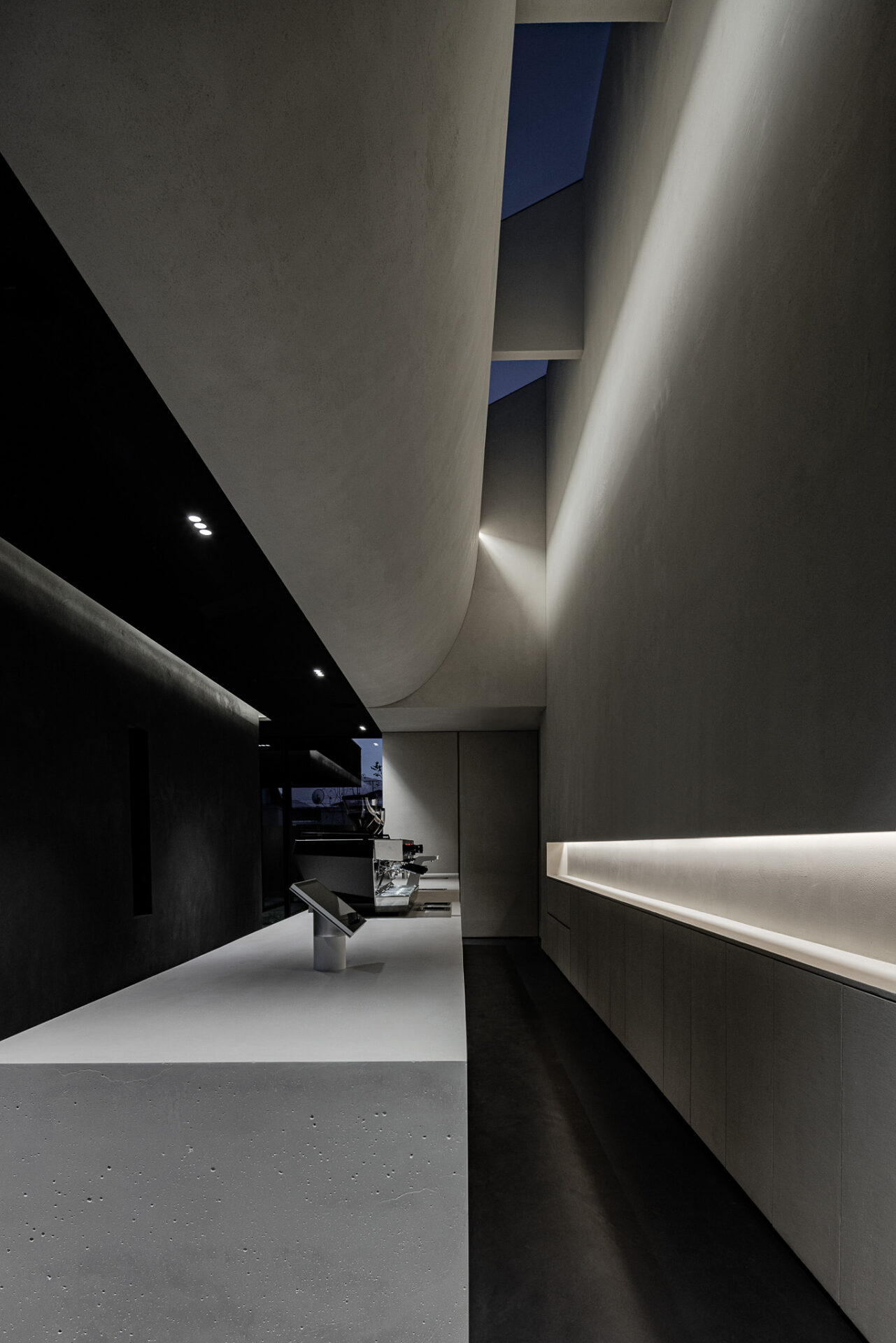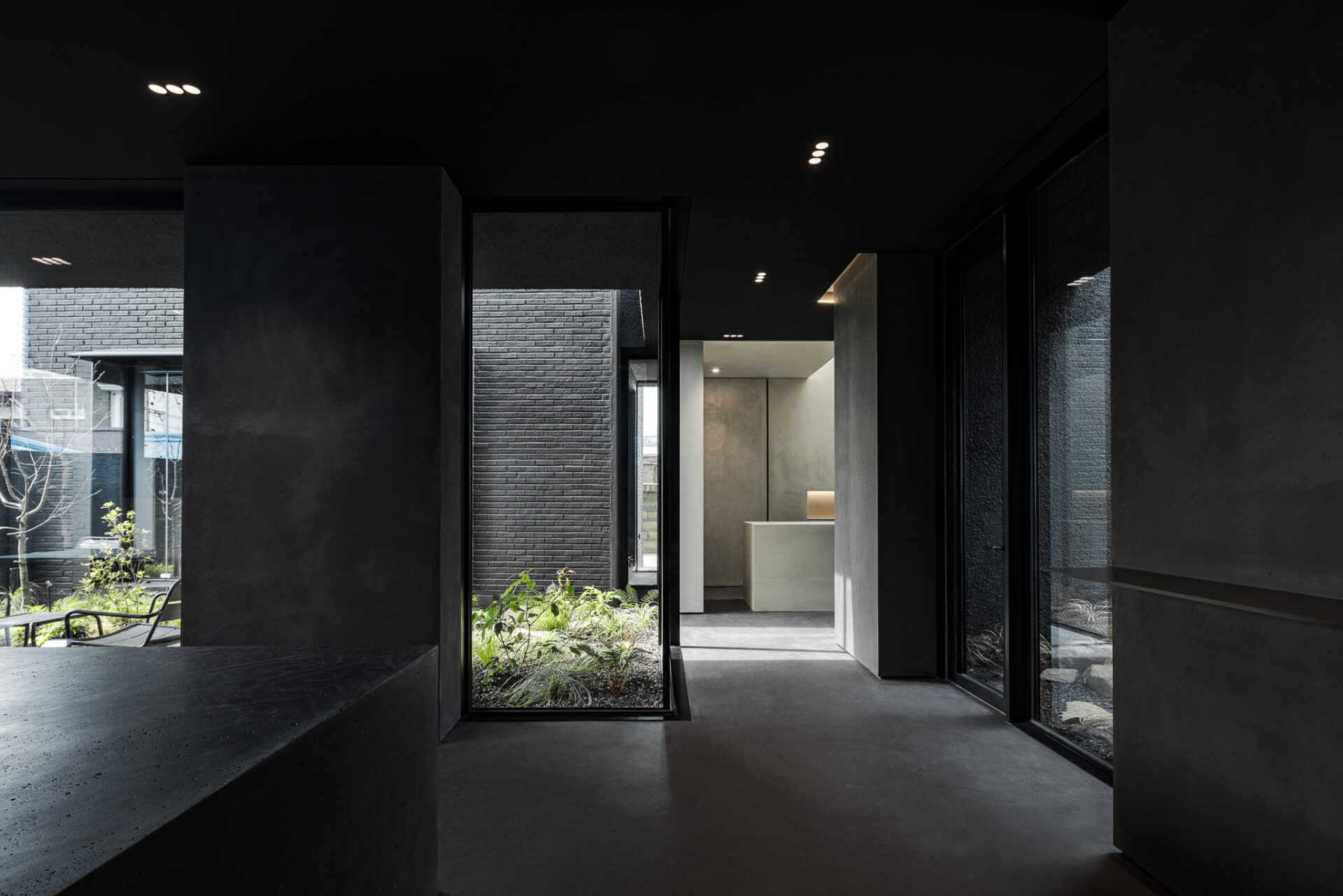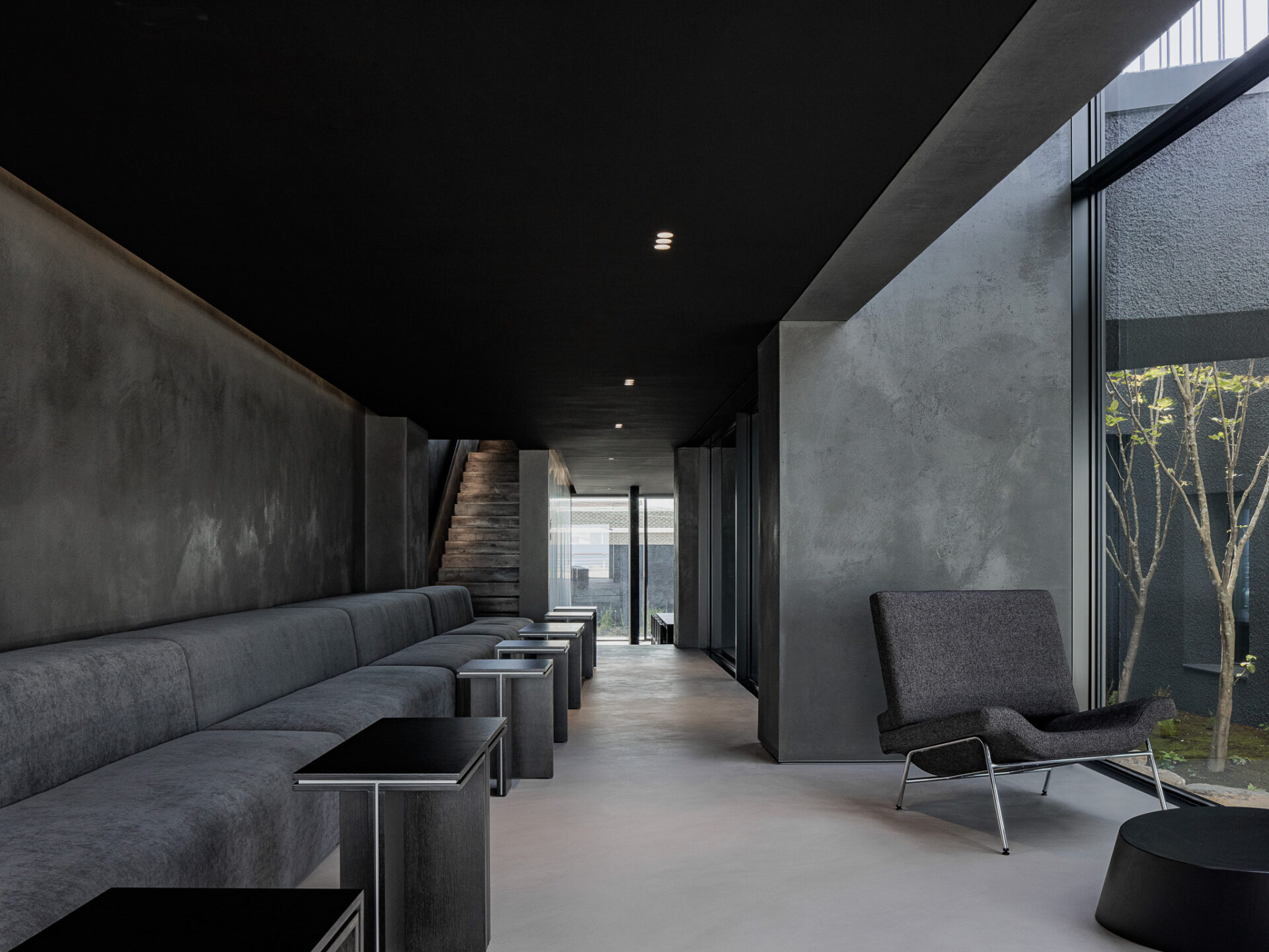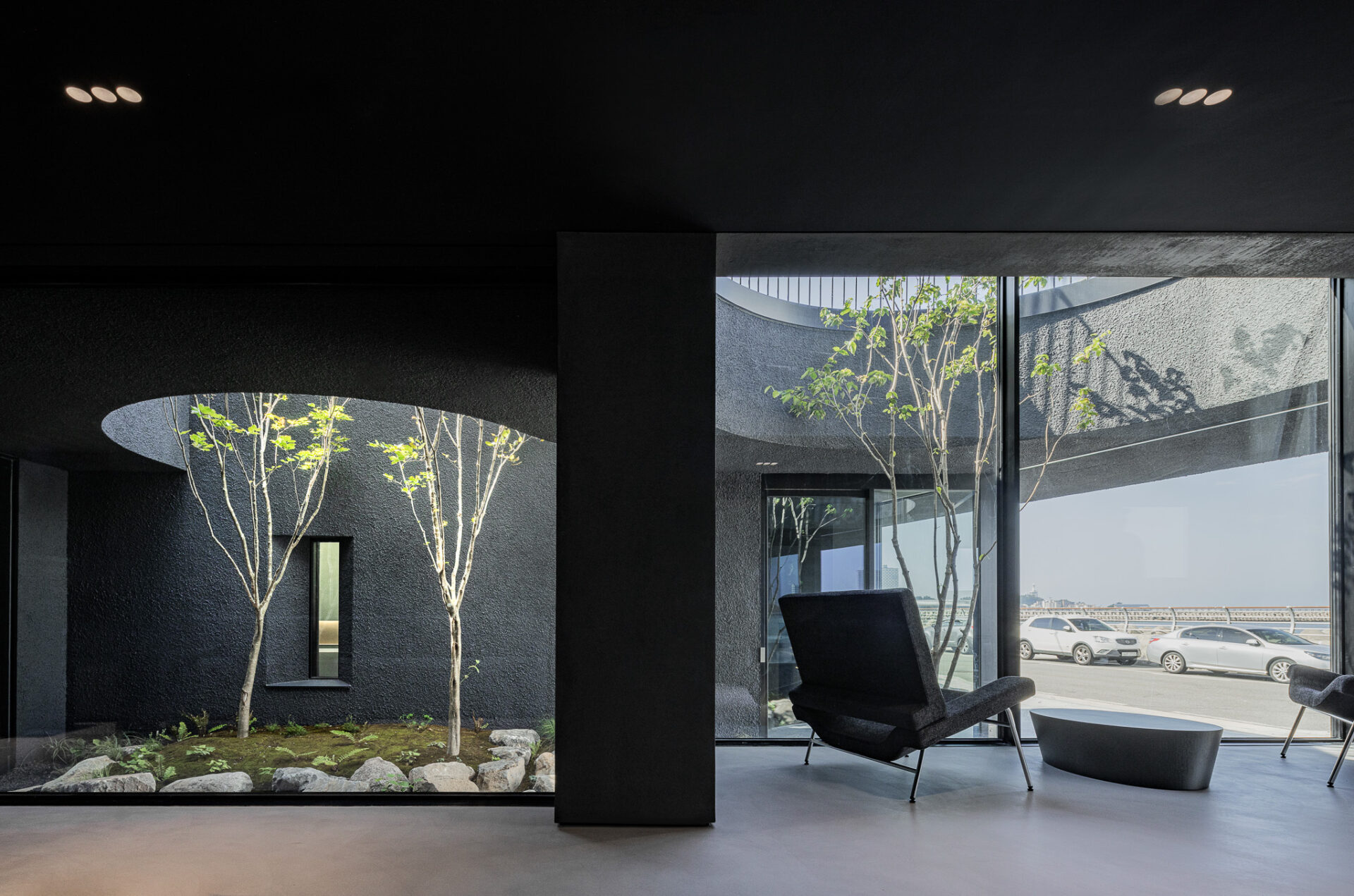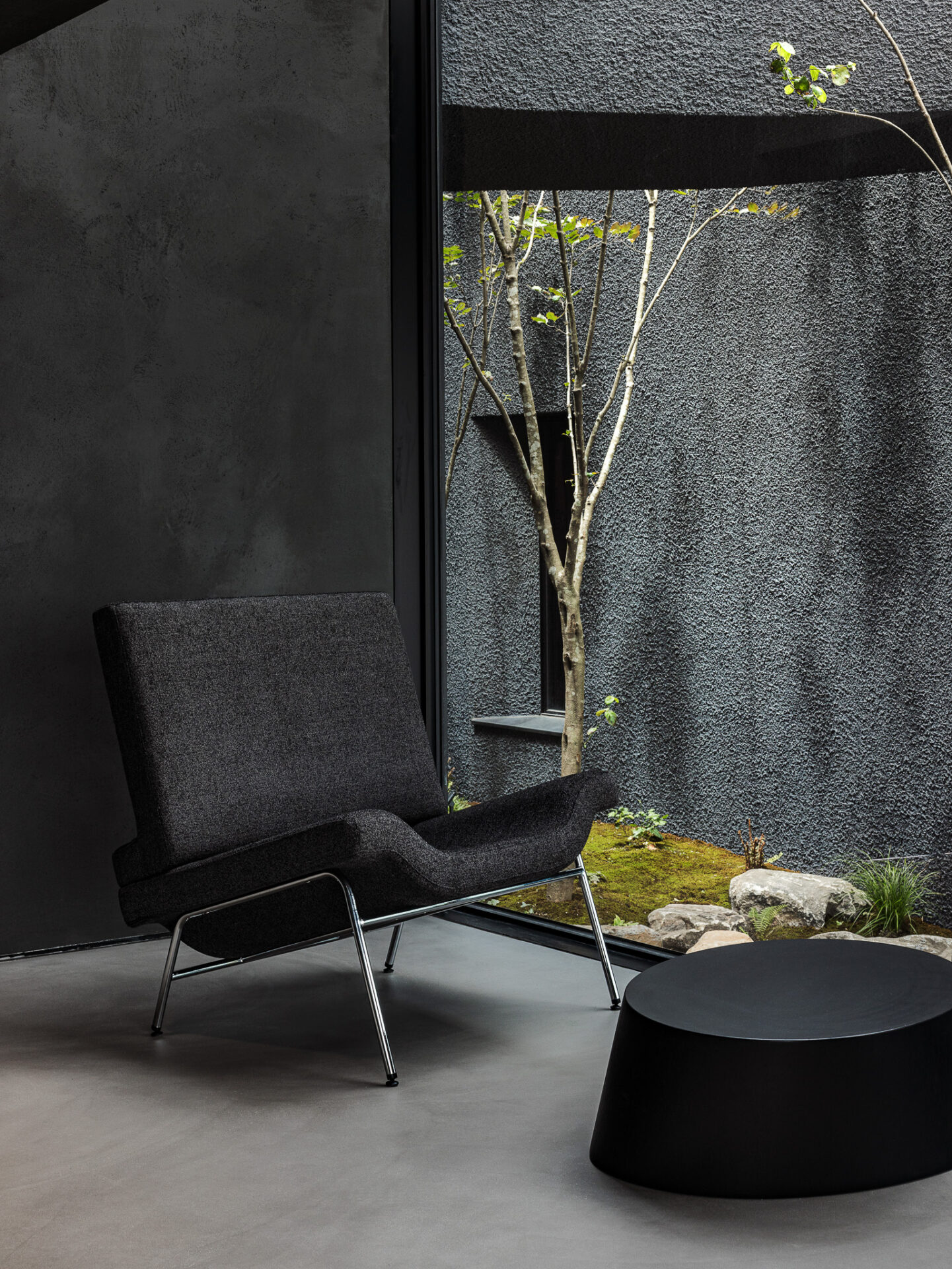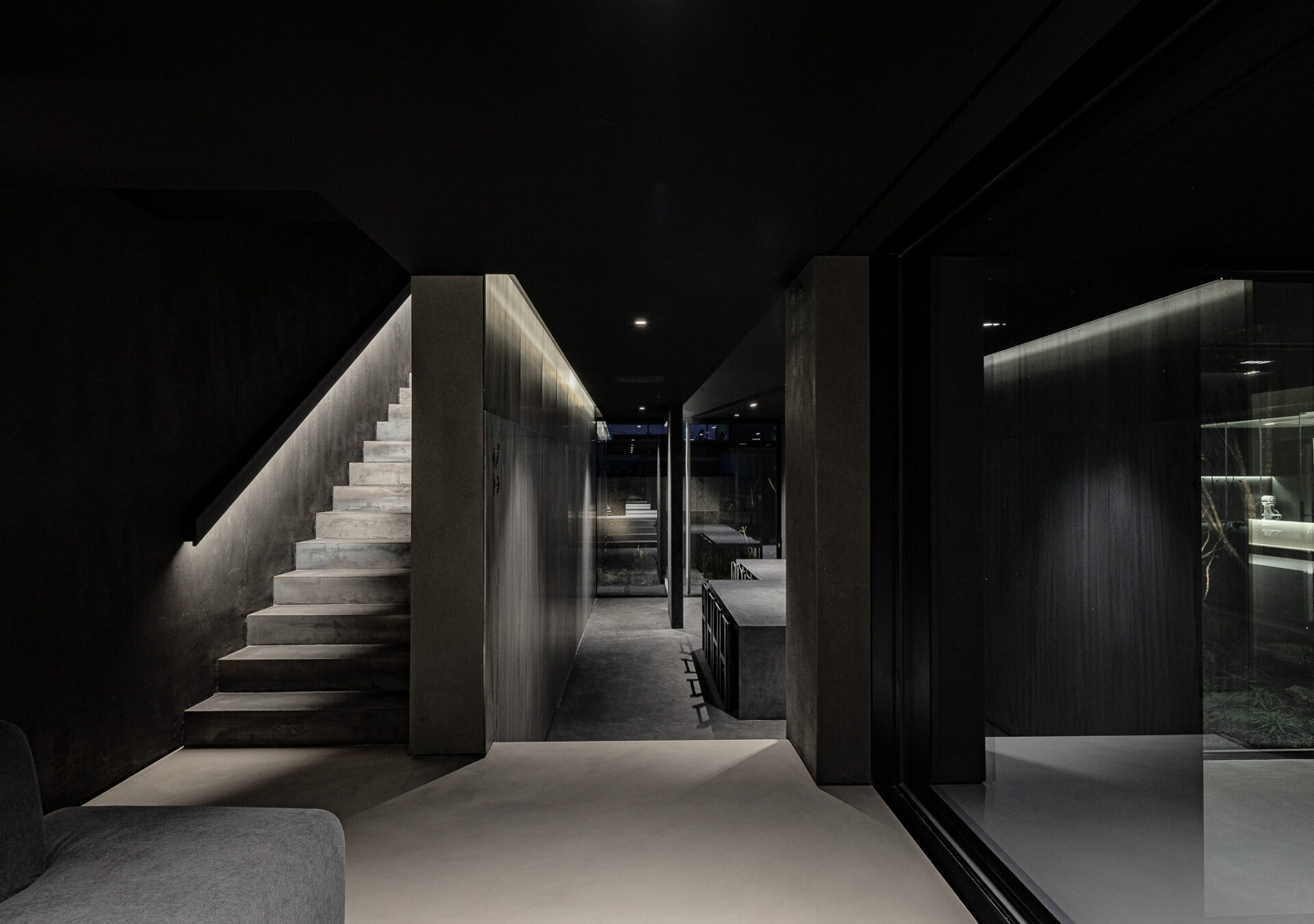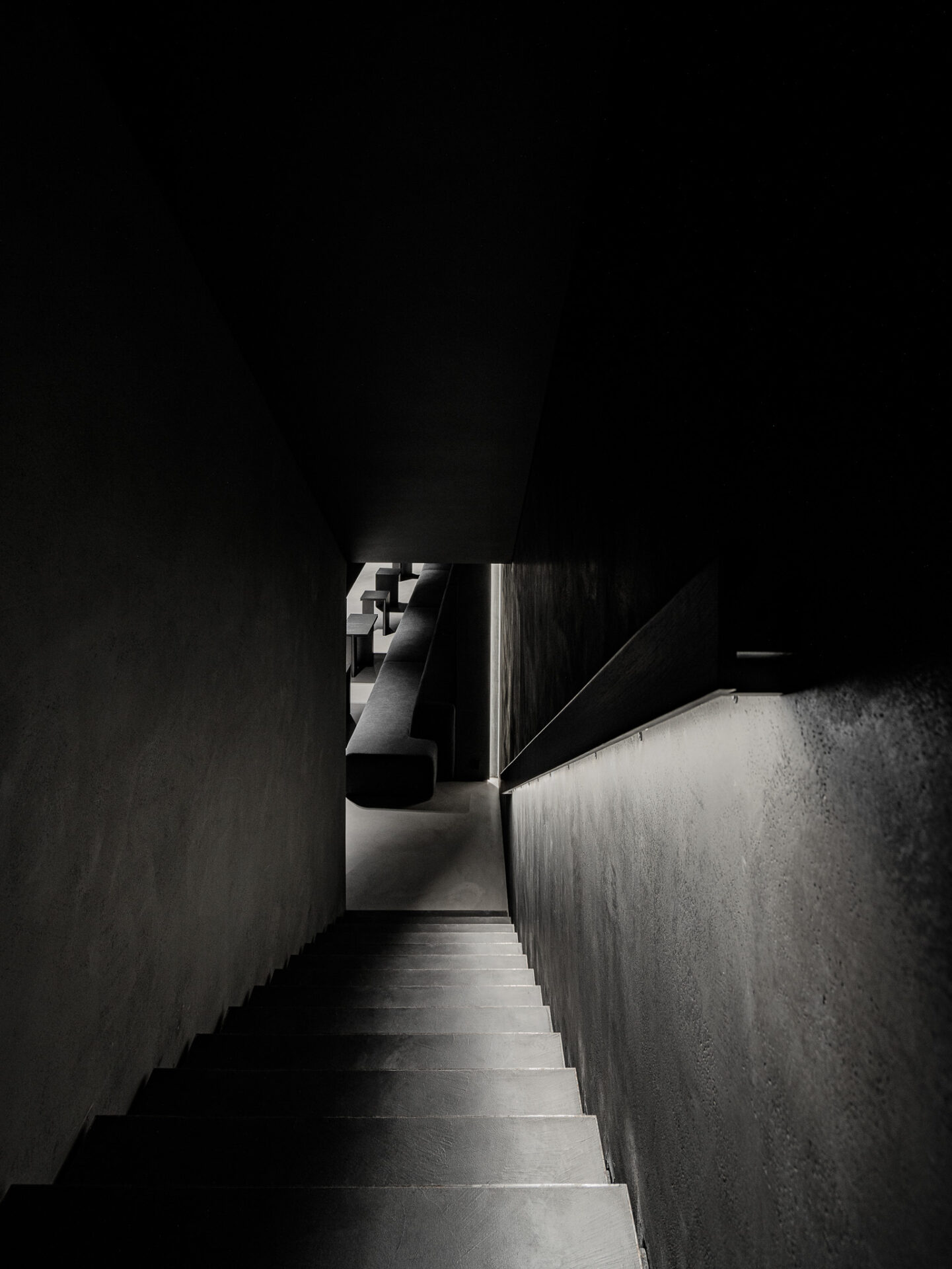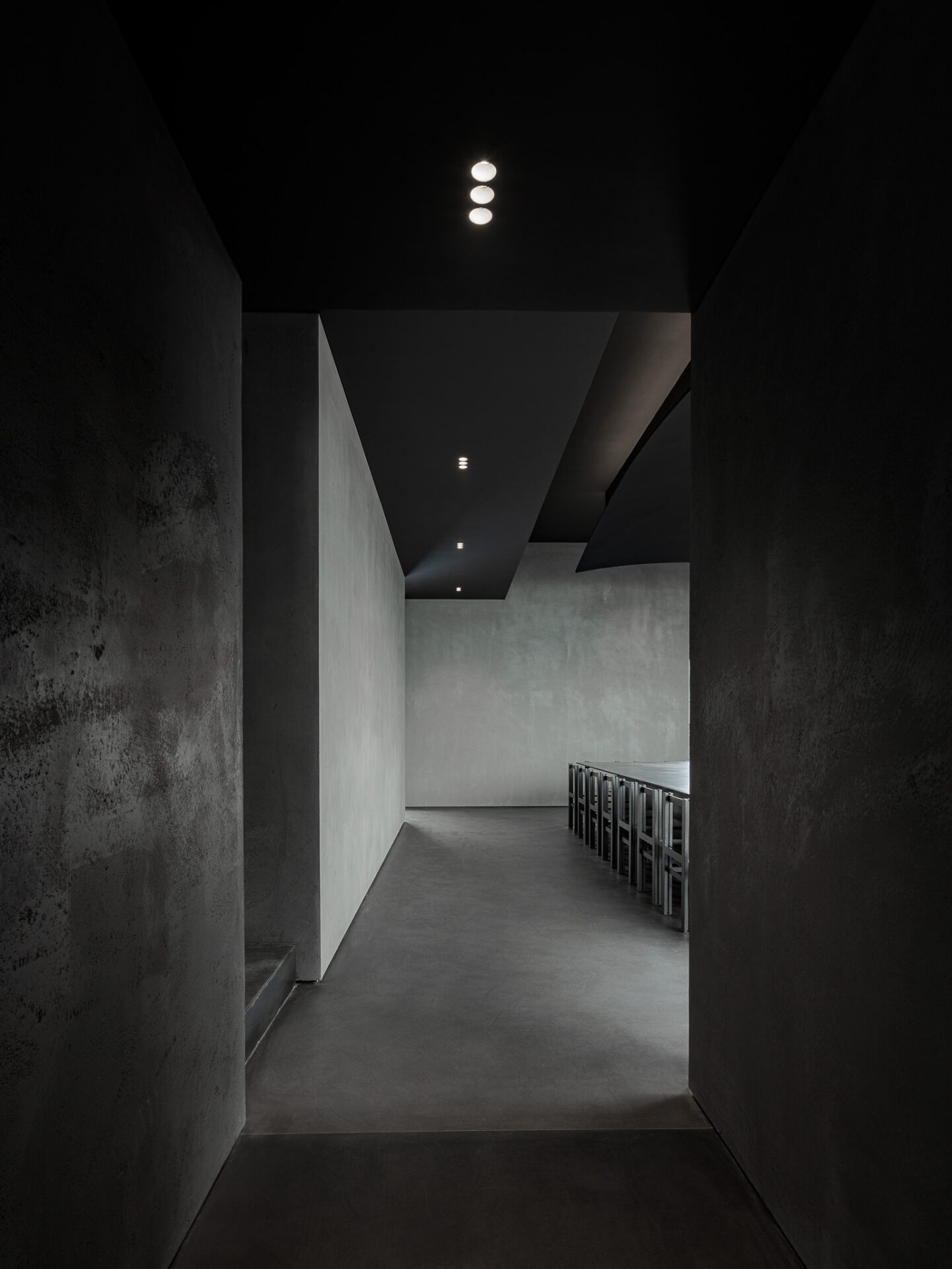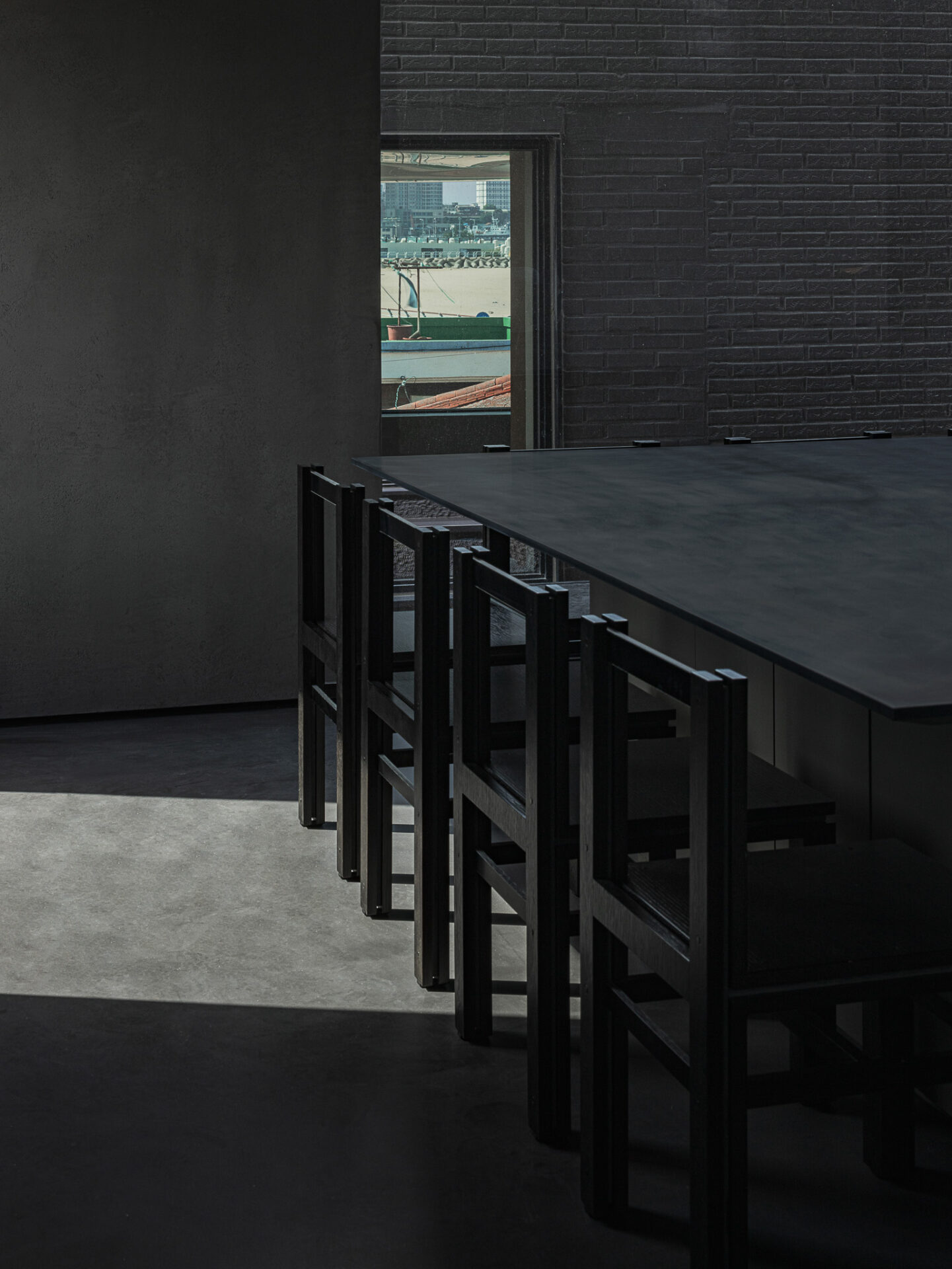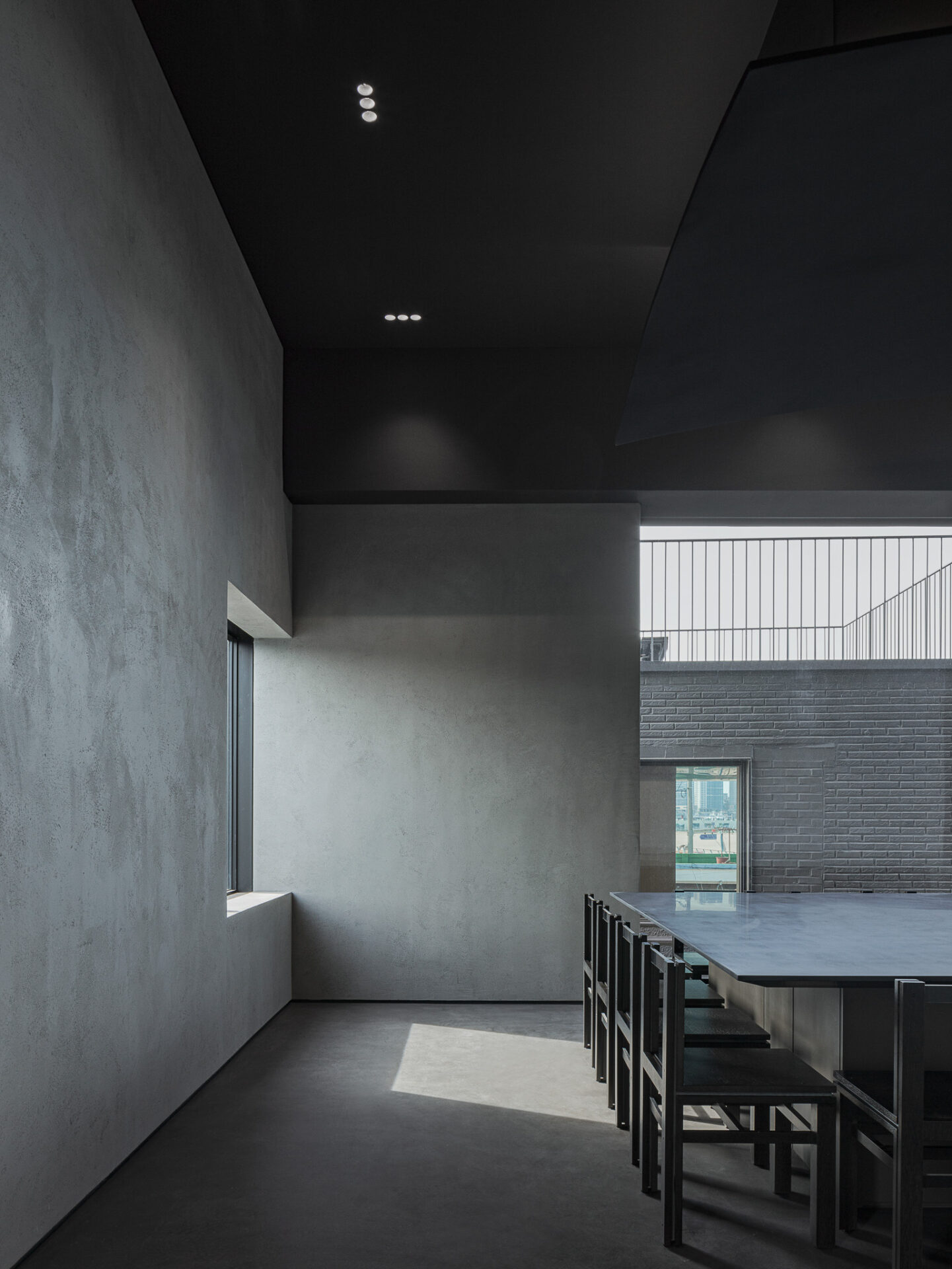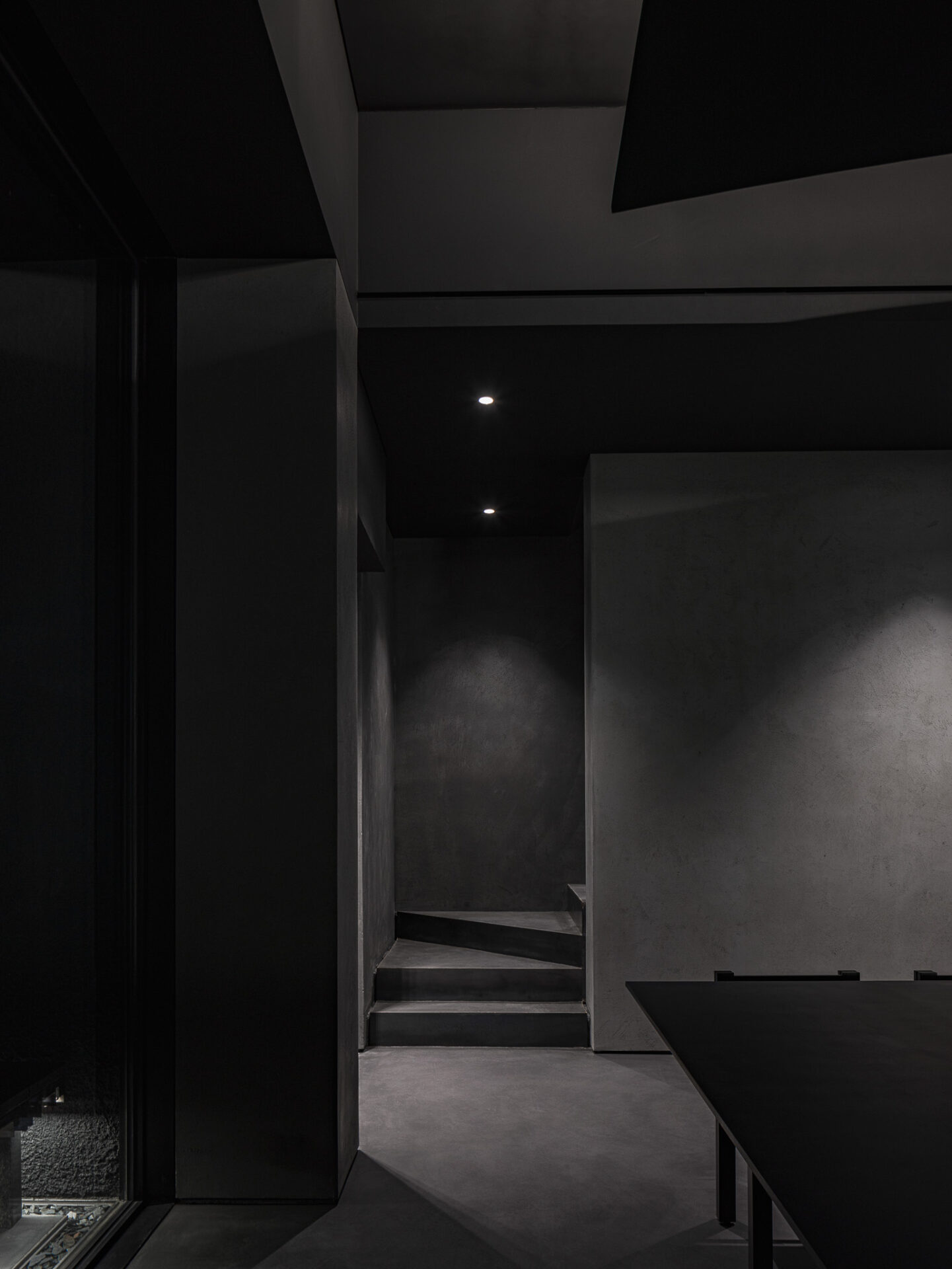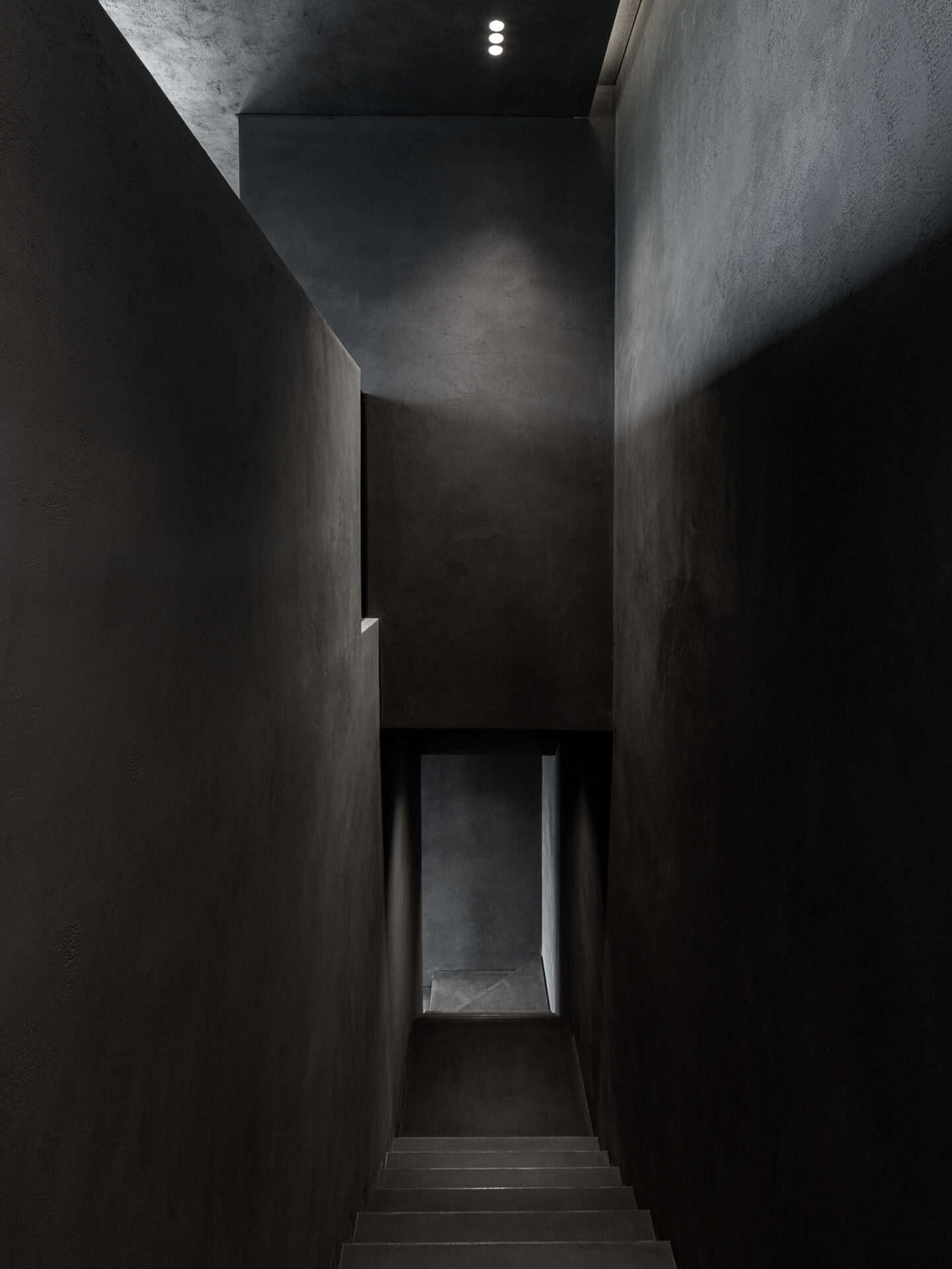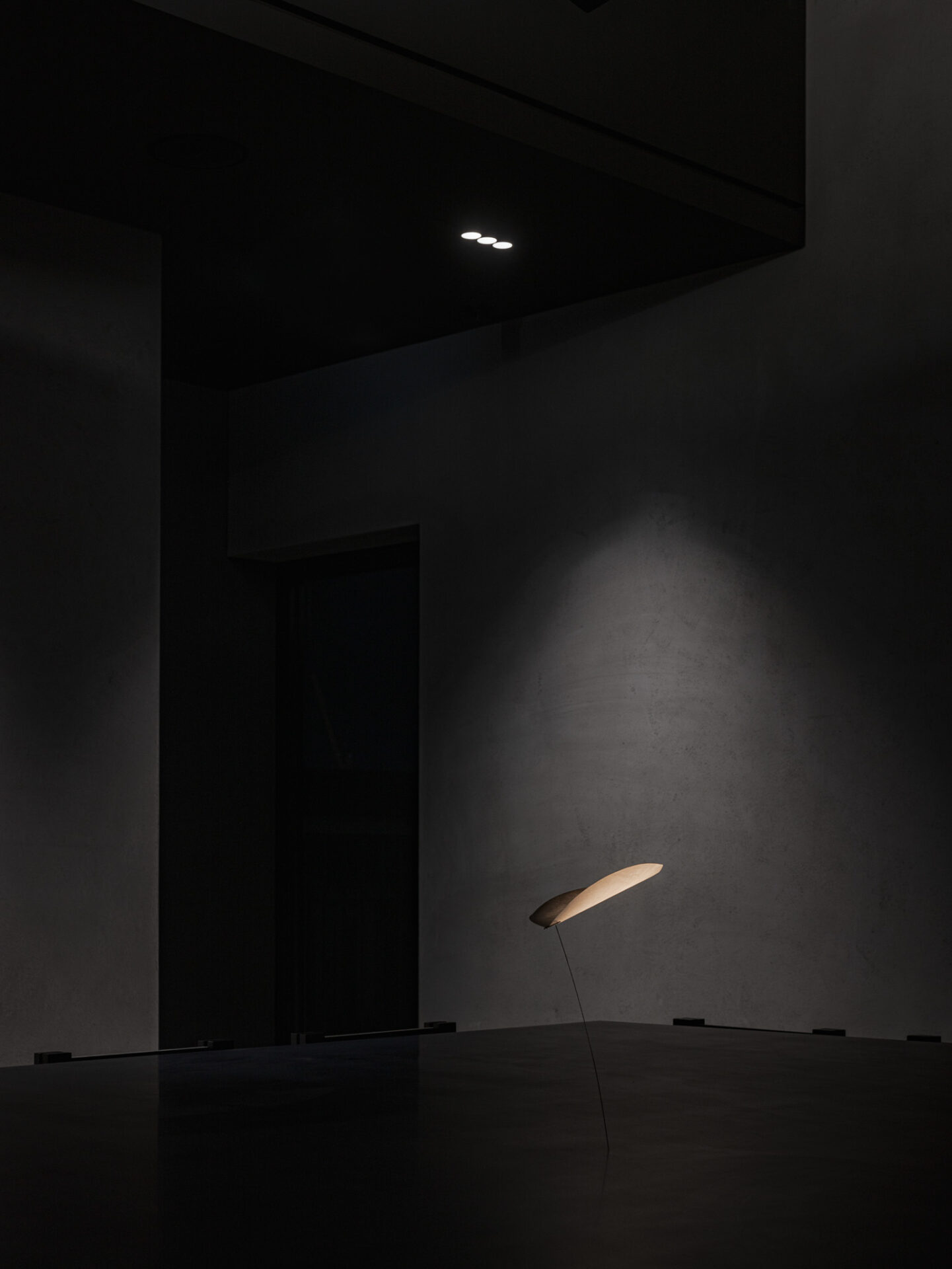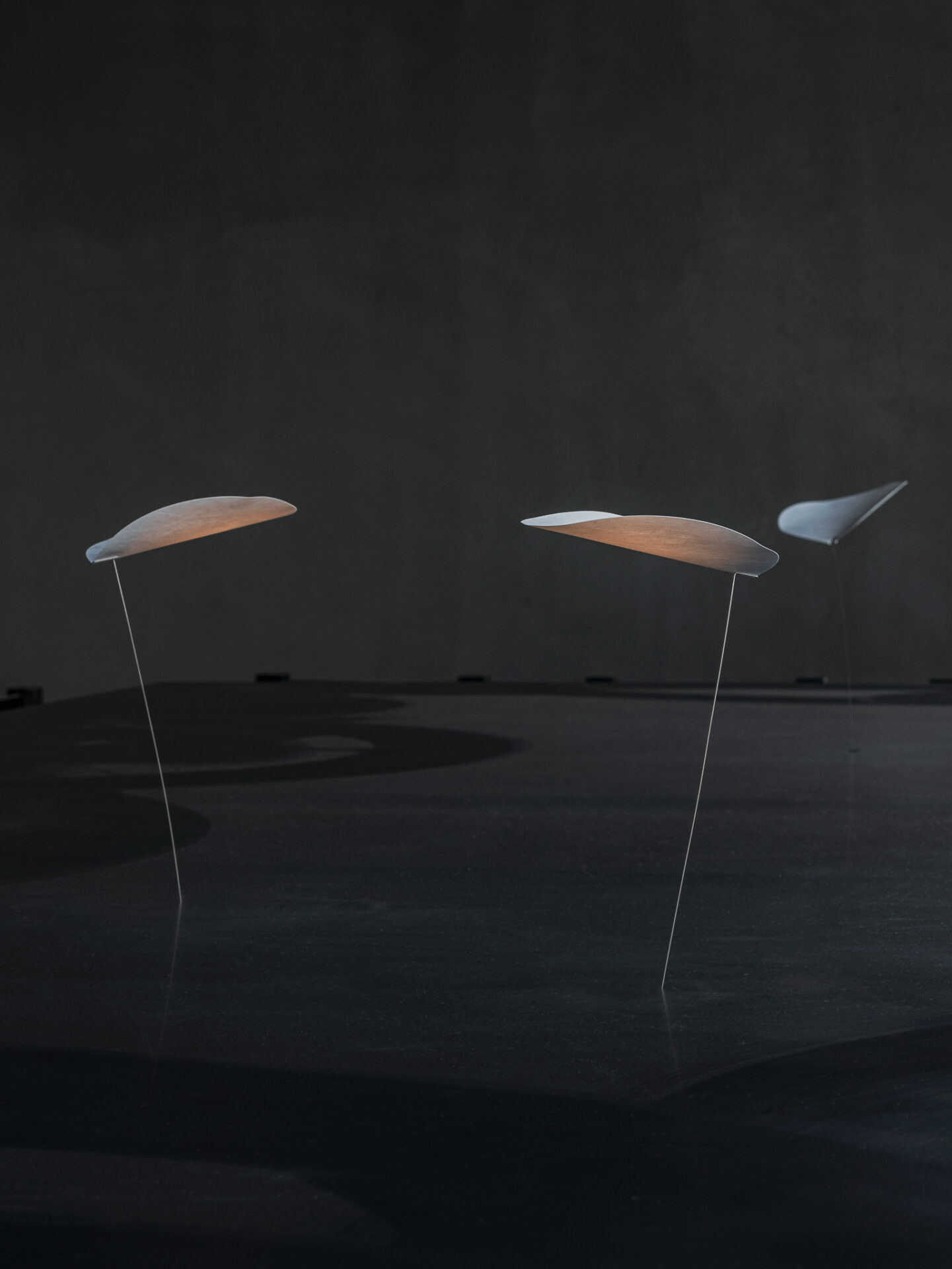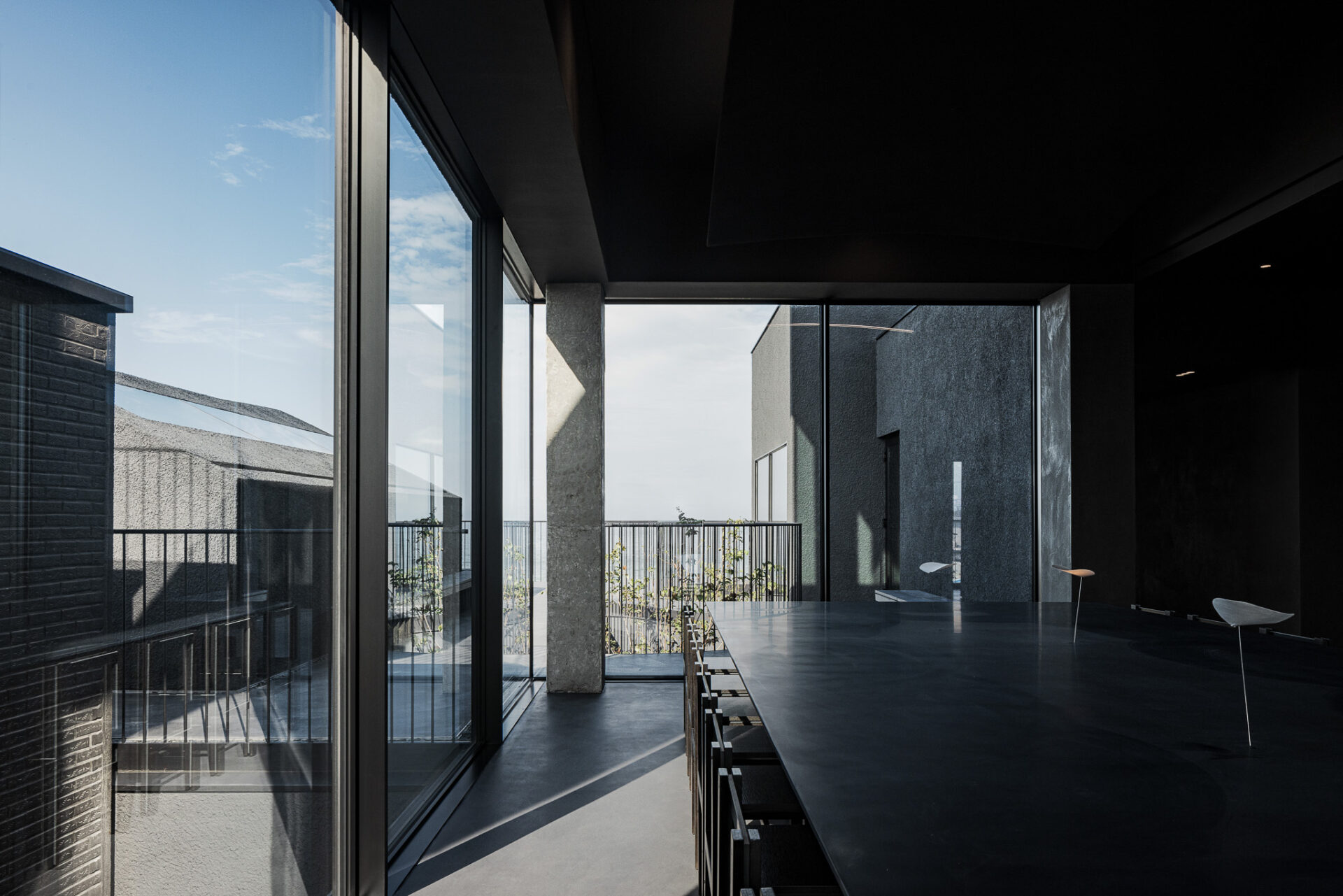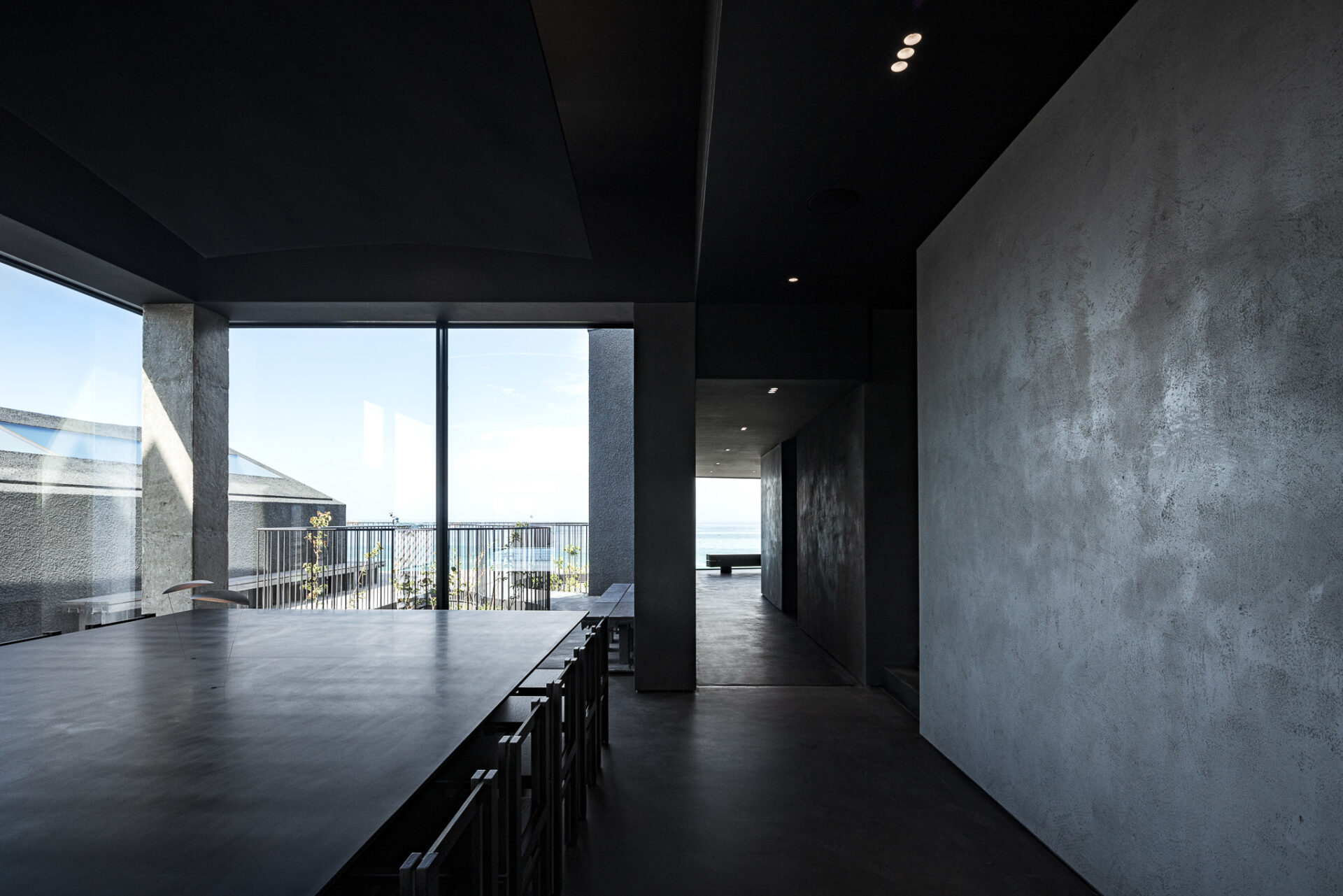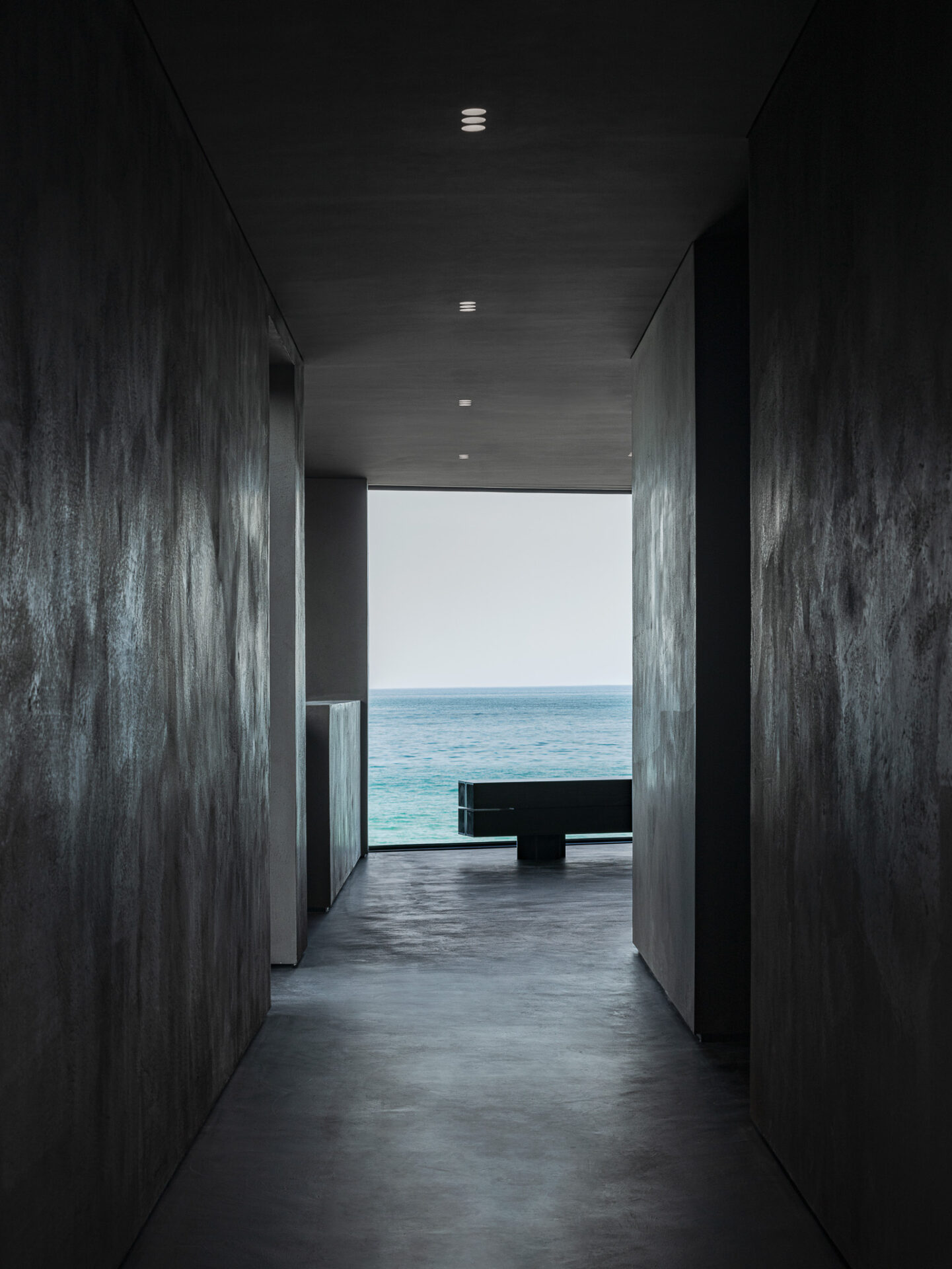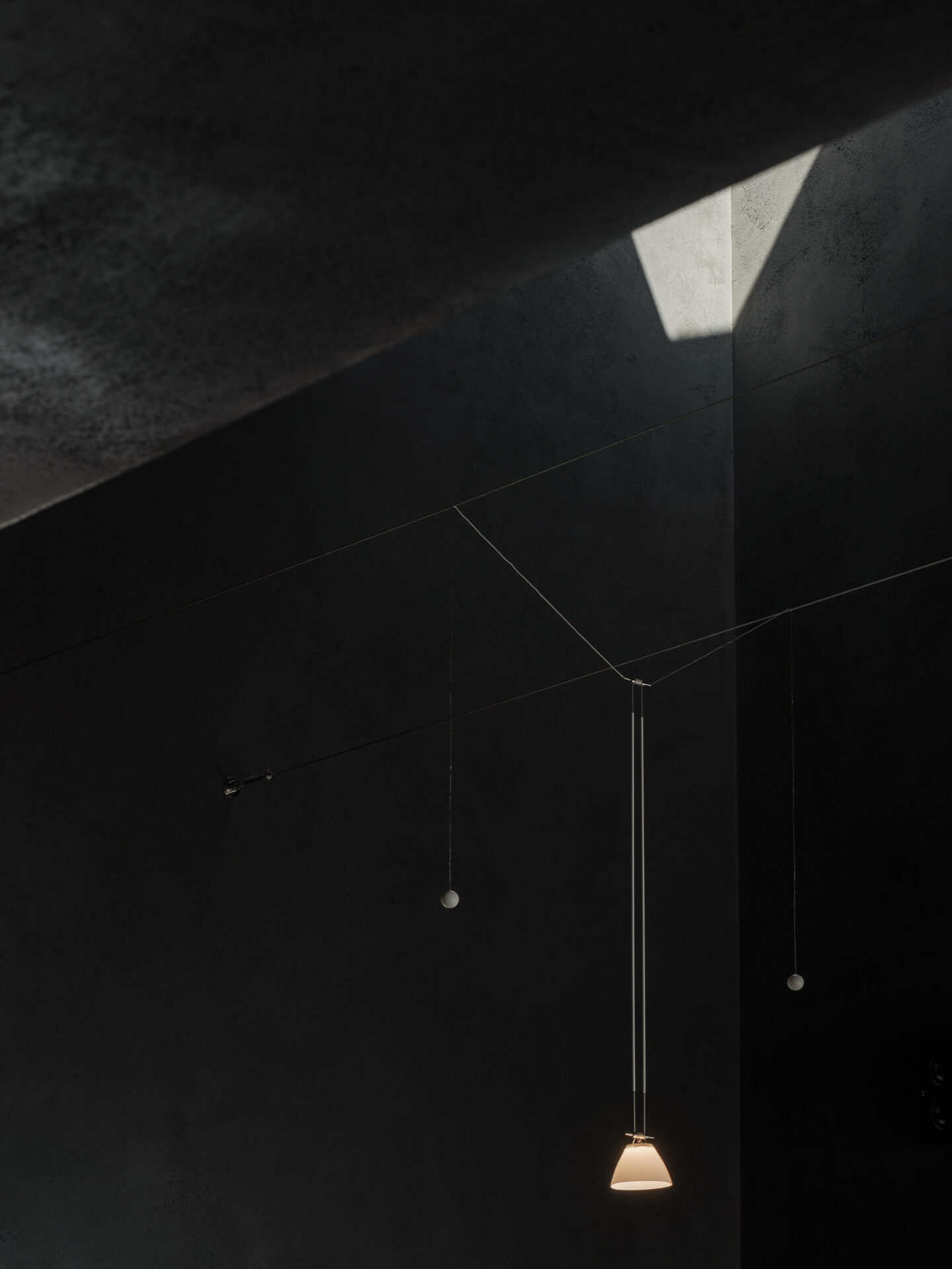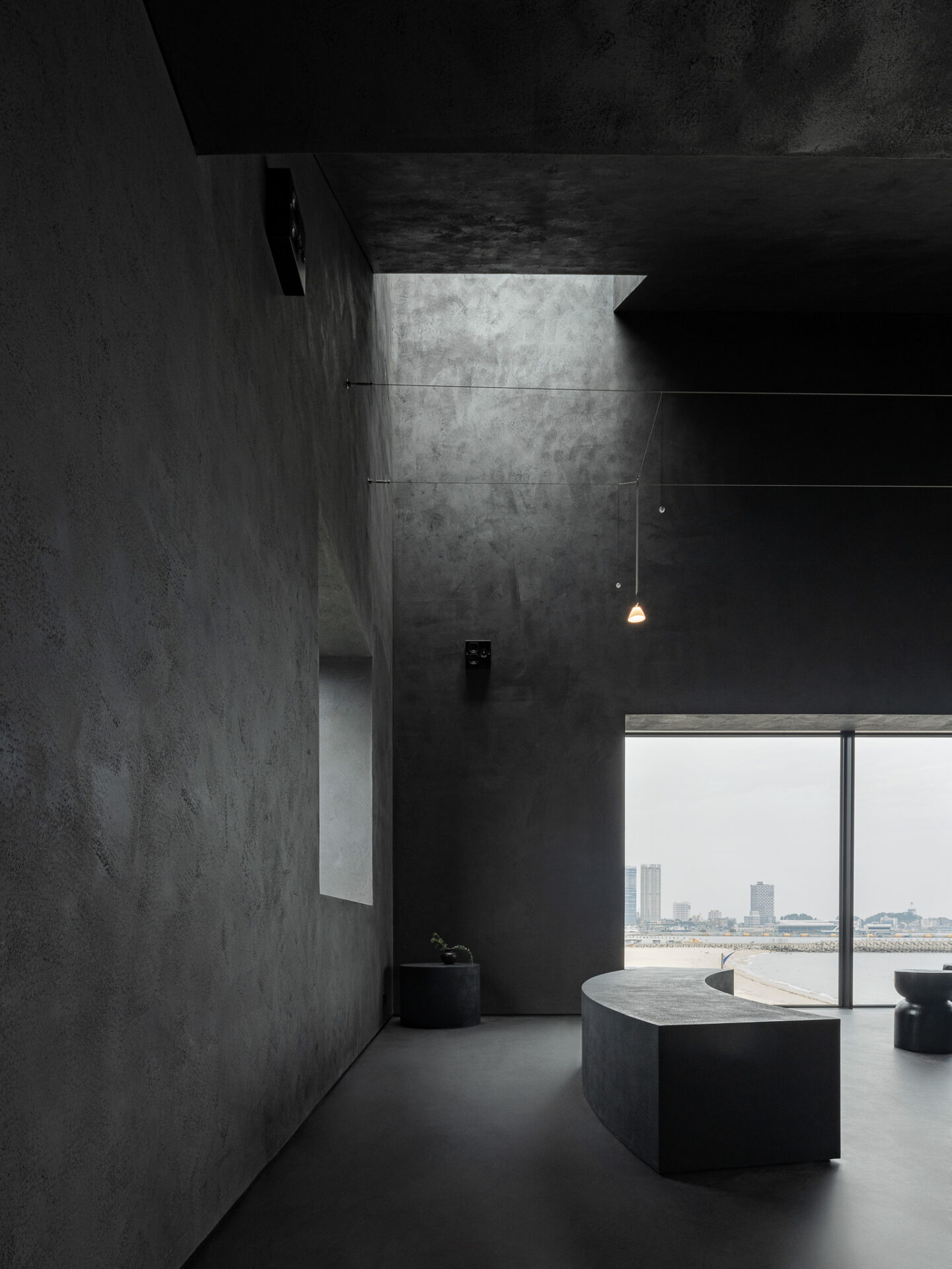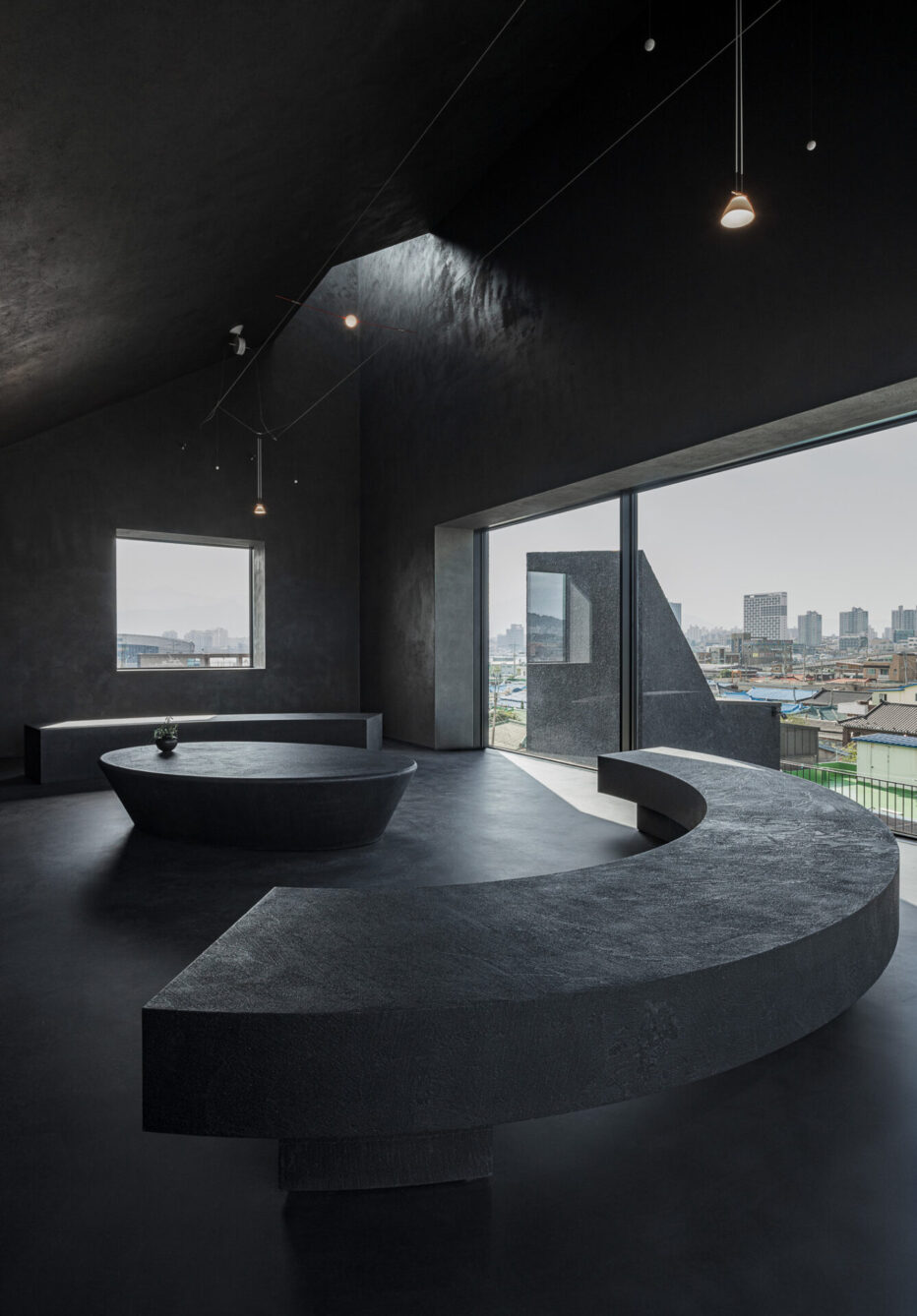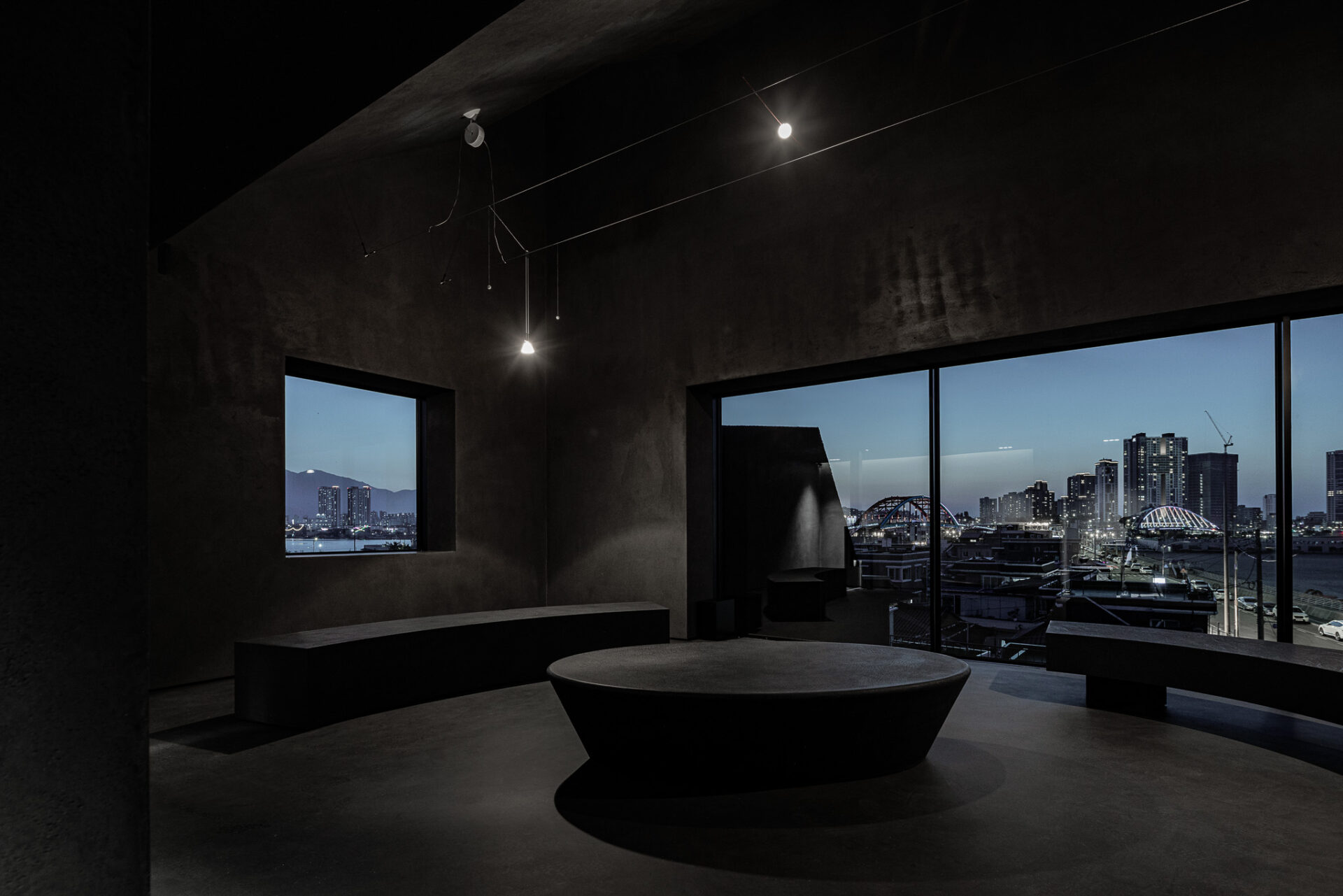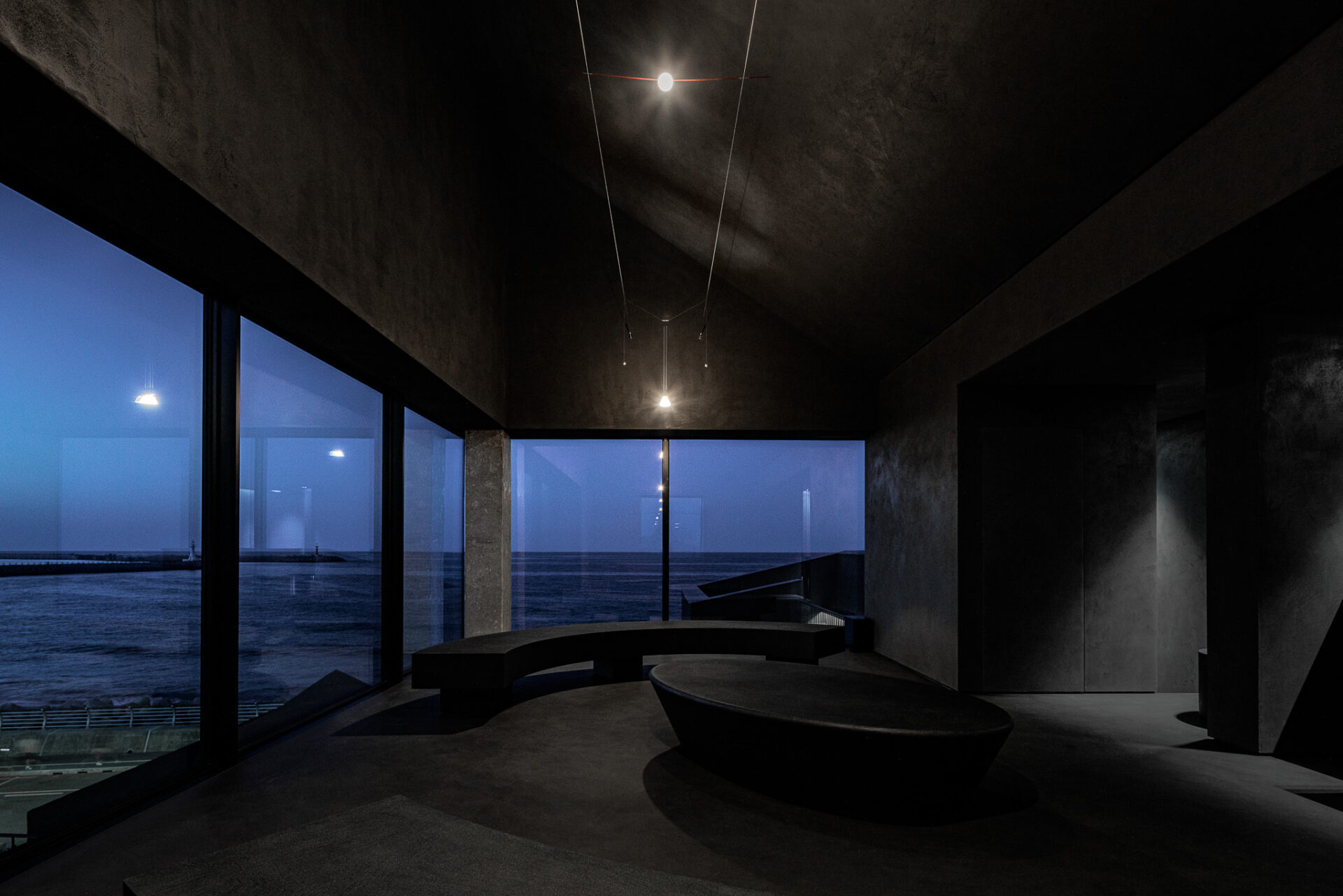 space
SHLTR
This project is reimagining the existing building into a cafe, sitted alongside of a ocean, located in Sokcho, a major tourist hub in Northeast side of Korea. The whole concept was evolved from a keyword, the 'Shelter' provided by our client, including branding, architecture and spatial design. The main requirement of this project was to integrate three different sites into one architecture, preserving one of existing building.
In the early stage of this project, We started with exploring ways of how to compose a harmony of a newly introduced building while preserving what had been existing throughout the site. Rather than inserting one big building, we placed couple of small scaled buildings that blends into the urban tissue; and We conducted an architecture as a village. We tried to keep the sizes of new rooms similar with the former building's spaces and turned them into necessary programs of a cafe.
The space of Shl'tr consists of a dark cave-like space creating a contrast with surrounding context where it allows to discover unexpected aspects of everyday scenes or of the existing context.
The courtyard on the first floor act as an entrance and a space where you can perceive flows of time. The two voids in the courtyard are formed in organic shapes, contrasting with a mountain-like shape of the buildings, offering softer shadows.
As soon as entering the cafe area, you can see large amount of natural lights coming from the ceiling, lightening up a 7.5m long concrete countertop which then naturally leads to recognize the window to the backyard. Existing columns and walls are adjusted to make both halls (hall1, hall2) on the first floor are facing the courtyard and backyard. The outer edges of the building facing outside also turned into a sitting area where you can spend and experience nature.
The second level is a main focal point of this whole building. Originally, the ocean view from the site was totally blocked by breakwater and handrails on ocean side. The solution for this issue was solved by planning a podium where can be served as a raised courtyard facing towards the ocean as well as connecting four different parts of buildings into one.
The first hall (hall3) is filled with a large black artificial marbled table of 2.5m x 5.4m, with Koyoo lamp by Ingo Maurer on top. This lamp is structured in a wire spring that sways by even small amount of breezes of inside, mimicking water and trees swaying from wind outside.
The spatial sequence from the hall 3 to hall 4 gives sense of a gallery looking at the ocean as if it is an art piece. Minimized numbers of seats offer exclusive view of the ocean.
The podium space hosts seating area where you can walk around and relax under the shades. Handrails are structured in metal pipes which minimizes distraction of the ocean view.
The hall 5 entering from podium, is a preserved former building transfromed into a small exhibition space. Through steel reinforcement, small windows were able to adjusted into wider size to have a clear ocean view.
There is also a terrace area where can be reached by spiral staircase.
The hall 6 on the third floor offers a panorama view towards the ocean as well as a window framing mountain view at the back of a building. Low profile furniture are formed in organic shapes resembling the two voids, and are making calming atmosphere having contrast with high ceiling of gable roof.
Yayaho system lighting by Ingo Maurer hanging at the centre, is calmly illuminating the space revealing it's delicate presence.
Skylights coming down from the ceiling are making space alive through the transition of light and shadows of different hours and seasons.
SHLTR offers a shed for people to wander around within the architecture, while experiencing mountains, sea, wind, and light of Sokcho. Rather than experiencing building itself, we hope every visitors to have precious moments through experiencing every transformation of seasons or times as well as discovering unexpected aspects of surrounding context.